DCWireNet will always offer the most professional IT outsourcing services, using the most efficient, latest technologies with the full knowledge and understanding of our client's business needs.
Dynamic adaptive and responsive
Let's face it; if you do not have a website, you're not really in business. It is not only necessary to have a website, but that website has to tell your story in a visually attractive and verbally coherent fashion. It will be your first impression to the Internet world and you have only one opportunity to make a good first impression. DCWireNet works with you, professional graphic designers and copywriters to make certain that you always put your best foot forward when entering the Internet world.
There's more to it than that. Your website will also have a chosen theme throughout that is relevant to its content. Your website will be user friendly in regards to navigation. In order for a website to be truly successful, it should be designed so that Internet searches within your general and specific category of business are directed to your site. DCWireNet specializes in Search Engine Optimization and a significant portion of that is to have key words imbedded within your website in the most effective locations. As part of our SEO program, all of our website designs incorporate your best key words in the best possible location.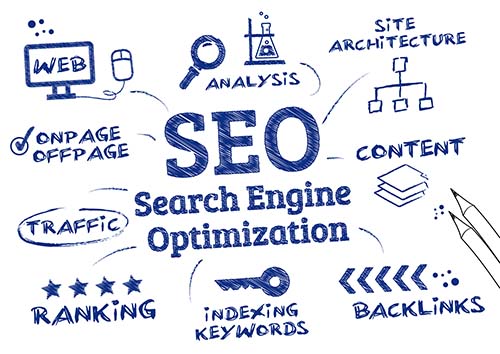 DCWireNet works together with you in developing a professional, clean website that users will appreciate and give you more business leads. DCWireNet designs your website to suit your company`s needs and budget.
You might already have a website and would like to 'renovate' it so that it better represents your company and can be more easily found by those searching for your type of services. DCWireNet is expert in making those subtle and sometimes not so subtle changes that rejuvenates and puts new vigor into a tired website. DCWireNet can host and maintain your website in a very cost effective and timely manner. As the creator of your website, we are better able to inexpensively and quickly make changes. Ask us about 'Dynamic' design and how it can help you.
The Cloud Computing is a set of services and technologies that enable the delivery of computing services over the Internet, in real-time, allowing end-users instant access to data and applications from any anywhere, via any device with Internet access.
Once you're using Cloud technology, your employees will have access to their virtual desktop using almost any 'smart' device from any location with Internet connectivity. The efficiency of your company will expand exponentially.
Ready to get a best solution for your business?
DCWireNet IT Support & Service will make certain that your system is working perfectly and provide you with performance and service reports